Keeping it authentic, every step of the way
Website Design
We create websites that blend style and substance for online success. Our services are the perfect blend of creativity and tech, delivering standout digital experiences.
What to expect

along the way

We've fine-tuned our process over the years to lighten the load for our clients and make website design for your business an enjoyable experience.
Strategize
When you reach out to Fluid22 for a website rebuild, the journey begins with a conversation. Right from the first contact, we're all ears, ready to consult and figure out the perfect website solution tailored to your unique needs and budget. It's not just about building a website; it's about building your success story together.
Research & Discovery
Building a conversion-ready website means digging deep with some serious research. We dive into your target audience and rivals to make sure your site captures their attention. It's this thorough groundwork that paves the way for a smooth user experience and a triumphant web design journey.
Content Development & Wireframing
Compelling copy is the secret sauce for a winning, conversion-driven website. Our wordsmiths will team up with you to make sure your visitors get what your business is all about. We'll craft a genuine experience with punchy and engaging content that tells your business story. This content gets woven into the site's blueprint, which then gets handed off to your designer and developer.
Design & Development
We'll keep that sweet spot between style and substance, as every design should. Our crew's got the lowdown on the latest UI/UX trends and we're all about nailing those best practices to give you a leg up. In this phase, we'll be tight-knit with you and your team, making sure we make the right moves for your brand.
Quality Testing & Launch
After we've wrapped up any needed tweaks, we'll put your site to the ultimate test, making sure it shines on all platforms and devices. We'll also hook up all the necessary 3rd party connections and integrations. Then, we'll team up to figure out the ideal hosting solution for your new site. And hey, whether you want us to handle the hosting and maintenance is entirely up to you – no pressure.
Friends we have made along the way
We build strong client relationships based on trust and honesty. You can always count on us to have your back.
Fluid22 Snapshot
Authenticity is our trademark
Fluid22 isn't your typical agency. We're all about keeping it real and upfront. We wear transparency like a badge of honor, and honesty is our jam. No smoke and mirrors, just straight talk and genuine partnerships. With us, what you see is what you get – a crew that's as real as it gets in the agency world.
No passing the buck
We don't play the outsourcing game. Everything we do, we do right under our own roof. Every project, every detail, it's all crafted right here by our in-house experts. When you work with us, you're getting the real deal, all day, every day.
Single contact, strong partnership
Your project director isn't just any project manager – they're your dedicated salesperson too. This unique approach ensures a consistent, seamless experience from start to finish. Your go-to contact isn't changing hats, which means you get crystal-clear communication, every step of the way. It's the power of a personal touch, making your journey with us as smooth as it gets.
Is it time to revamp
your online presence?
Websites aren't statues; they should grow and flex with your company's progress, shifting customer demands, and industry trends.
Outdated Appearance, Fresh Start
Your website is stuck in a time warp, looking like it's from another era. An outdated website can send the wrong message to potential customers. It's time to rebrand and get a new website design that reflects the modern, dynamic essence of your business.
Lost in the Crowd, Stand Out
If your current website doesn't differentiate you from the competition, it's easy to get lost in the sea of similar businesses. A fresh rebrand and revamped website can help you stand out, making a powerful statement that sets you apart and draws customers in.
Evolving Goals, Adaptive Design
As your business grows and evolves, so should your online presence. If your current website isn't aligning with your changing goals and customer needs, it's time to rebrand and get a website design that's adaptable and ready to evolve with your business. Stay powerful, casual, and dynamic in the digital landscape.
Mobile Unfriendly, On-the-Go Engagement
In today's mobile-first world, if your website isn't mobile-friendly and responsive, you're missing out on a massive audience. Rebranding and redesigning your website ensures that it's not just visually appealing but also functions seamlessly on smartphones and tablets, capturing on-the-go users.
Brand Mismatch, Cohesive Identity
When your website doesn't align with your brand's identity, it creates confusion. A rebrand and fresh website design provide the opportunity to create a cohesive and powerful brand image, reinforcing your message and making a lasting impact on your audience.
Don't just take our word for it, take theirs
"Our
sales have gone up year-over-year

since we let you guys take over everything. We couldn't be happier!"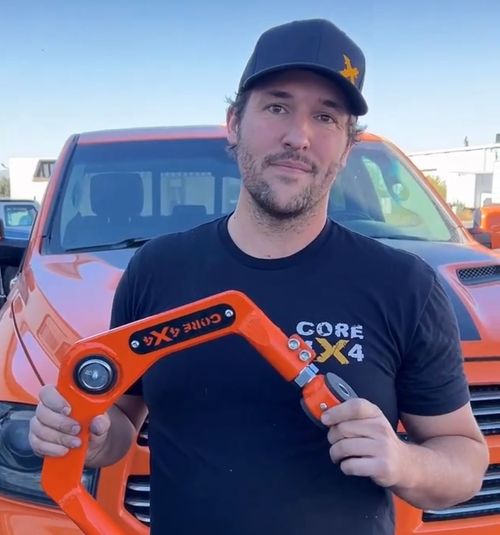 Spence Schramm
Owner, Core 4X4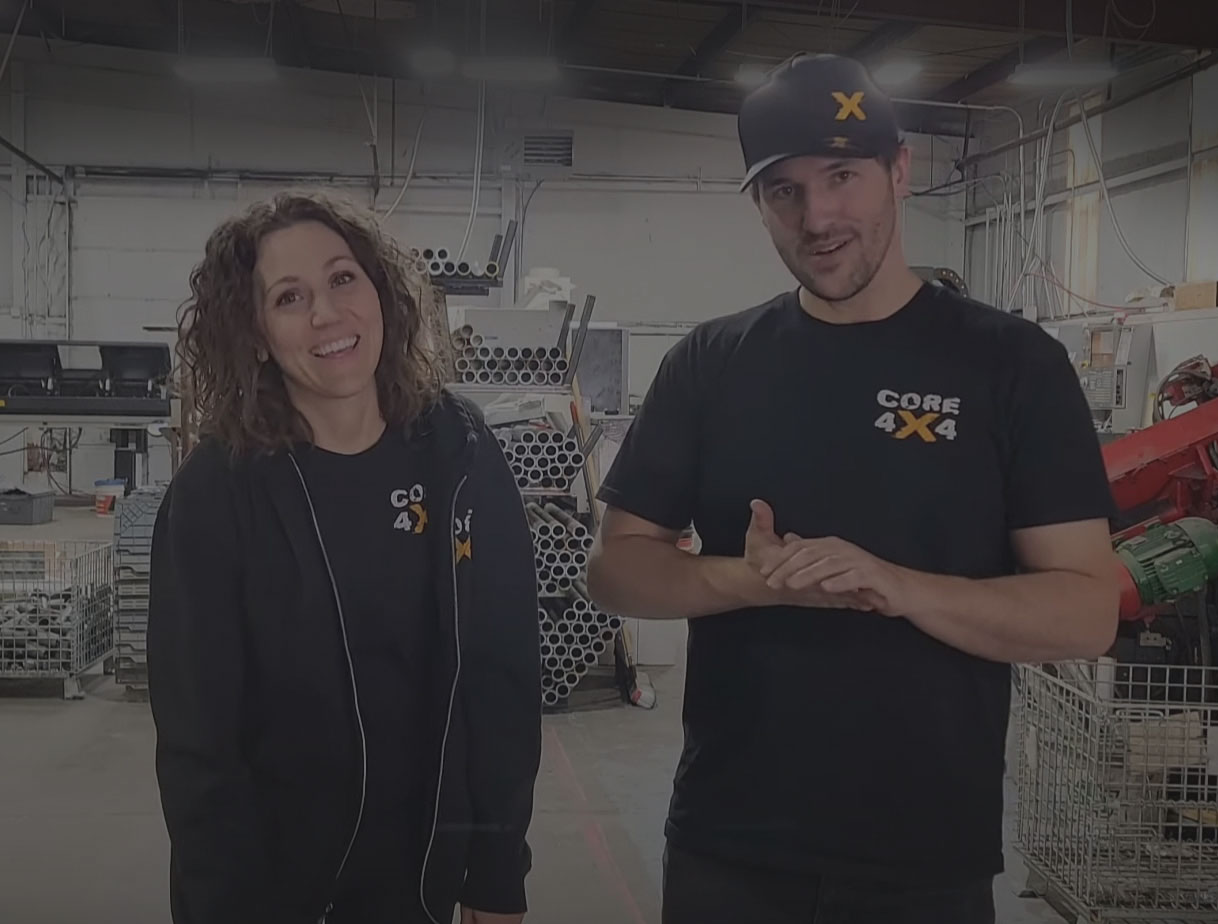 Website Design FAQ's
We provide comprehensive web design services and graphic design solutions for businesses, and that's just the beginning. When we describe ourselves as a full-service marketing agency, we mean it wholeheartedly! Beyond launching your website, we offer continuous support for digital marketing, ongoing SEO efforts, and reliable hosting assistance.
What is the importance of having a well-designed website for my business?

What is the importance of having a well-designed website for my business?
Having a killer website design is super important for businesses. It's like your online storefront and often the first thing folks see when they check you out. Good design can totally make or break the user experience, build up your street cred, and even boost your sales. When your website looks pro, it helps show off your brand in the best way and can even help you climb the ranks on search engines, making it easier for new customers to find you and keeping the old ones coming back for more. A pro website design gives off this vibe of trust and expertise, making people more likely to dive into what you've got to offer. Plus, it makes sure your site is a breeze to use, so folks can easily find what they're after. In today's digital age, where everything's online, having a top-notch website isn't just a good idea—it's a must if you want your business to thrive and grow.
How long does it typically take to develop a website from scratch?

How long does it typically take to develop a website from scratch?
So, let's talk about how long it takes to cook up a website, shall we? Well, it's a bit like asking how long it takes to make dinner – it really depends on what you're whipping up! If you're going for a simple website, kind of like a basic pasta dish, you might be looking at a few weeks from start to finish. But if you've got grander plans, like building a full-on e-commerce site or a custom web app, that's more like preparing a gourmet feast, and it could take several months to get everything just right.
The key here is to have a good chat with your web development crew. They'll help you figure out all the ingredients you need (that's the features and complexity stuff) and lay out a clear recipe (your project scope and timelines). That way, you'll have a much better idea of when your website will be ready to serve up to the hungry internet masses. So, whether it's a quick snack or a full-course meal, your web development team is there to make sure it's delicious and just the way you like it!
What should I consider when choosing a content management system (CMS) for my website?

What should I consider when choosing a content management system (CMS) for my website?
Alright, let's talk CMS, which is like the engine that runs your website. Now, picking the right one is kind of a big deal. It's a bit like choosing the perfect car for your road trip. You've got options like WordPress, Joomla, and Drupal, and each has its own set of cool features and perks. But here's the deal: you don't want to end up with a sports car when you need an SUV for a family adventure.
So, when you're making this choice, think about how easy it is to use (you don't want to feel like you're stuck in traffic), how well it can grow with your needs (imagine packing all your luggage), and how safe and secure it is (you wouldn't want to hit a pothole, right?). Plus, don't forget about your specific needs and where you want to go in the long run. To get this decision right, it's super smart to chat with web development experts. They're like the GPS for your website journey, helping you pick the perfect CMS that'll take you where you want to go, hassle-free.
Can I update and maintain my website on my own after it's built?

Can I update and maintain my website on my own after it's built?
You betcha! So, here's the scoop: lots of websites come with these nifty content management systems (CMS) that make life a breeze. They let you tweak stuff on your site, like adding new text, tossing in images, or spicing things up with blog posts, all without needing to be a tech whiz. Your trusty web development team can even give you the lowdown on how to work your CMS like a pro, and they'll probably toss in some handy guides to make things crystal clear.
But here's the thing – if you're thinking about some bigger changes or you're not quite sure what you're doing, it's a smart move to bring in the big guns. Yup, that means chatting with the professionals. They'll swoop in and handle the heavy lifting, making sure your website stays solid as a rock and all locked up tight on the security front. So, feel free to tinker with your site, but know that there's always a superhero team ready to save the day if you need 'em!
How can I ensure that my website is responsive and mobile-friendly?

How can I ensure that my website is responsive and mobile-friendly?
Here's the deal: having a website that plays nice with all sorts of devices is pretty darn important. You want your site to look just as snazzy on a big ol' desktop screen as it does on a tiny smartphone. To make that happen, you gotta team up with web development folks who are all about creating what they call "responsive designs." It's like having an outfit that fits you perfectly, no matter where you go!
These design wizards use tricks like "fluid grids" and "media queries" to make sure your website doesn't throw a tantrum when it switches from a desktop computer to a smartphone. And you know what else? They're like those meticulous taste testers in a fancy restaurant – they'll test your website on all kinds of devices and browsers to make sure everything's running smooth. If they spot any glitches, they'll fix 'em up quick, so your site visitors get the best experience, whether they're chilling on their laptop or scrolling on their phone. So, yeah, it's all about making sure your website is the life of the party, no matter where it goes!