Unwavering in our commitment from start to finish
Website Development
At Fluid22, we don't take shortcuts, and we don't compromise on quality. Our mission is to produce code that is not only reliable but also robust and scalable. From the initial brainstorming session to the final launch, we leave no stone unturned in ensuring that every line of code adheres to the highest standards.
What to expect

along the way

When you dive into a web development project with Fluid22, the adventure begins with a conversation. Right from our very first chat, we're all ears, ready to brainstorm and concoct the perfect web development solution that's tailor-made for your specific needs and budget.
Research & Exploration
Creating a website that's conversion-ready demands some serious legwork. We roll up our sleeves and plunge deep into understanding your target audience and sizing up your competitors to ensure your website grabs their attention and doesn't let go. This in-depth groundwork sets the stage for a seamless user experience and a triumphant web development journey.
Content Creation & Blueprinting
The heart and soul of a winning, conversion-focused website is killer content. Our team of content wizards partners with you closely to make sure your web visitors get a crystal-clear picture of your business. We whip up an engaging and informative user experience with impactful content that weaves your business narrative. This finely crafted content is then seamlessly woven into the site's blueprint, which is handed over to our tech-savvy developers.
Development & Implementation
Our mission is to wield the power of development while ensuring your website oozes functionality and finesse. We're all over the latest web development trends and are hell-bent on following industry best practices to give your project that competitive edge. Throughout this phase, we're glued to your team, ensuring we're making the right moves for your brand.
Quality Assurance & Launch
Once any necessary tweaks are squared away, we put your website through the ultimate gauntlet to make sure it's shining brilliantly on every platform and device. We also seamlessly hook up all those essential third-party connections and apps. Then, we brainstorm to find the perfect hosting solution for your spanking new site. And hey, whether you want us to handle the hosting and upkeep – that's totally your call. No pressure, just solid peace of mind.
Friends we have made along the way
We build strong client relationships based on trust and honesty. You can always count on us to have your back.
Fluid22 Snapshot
We empower you
Fluid22's approach is all about empowerment. We consult, we collaborate, and we reliably execute your web development project, turning your vision into a digital reality with a casual yet powerful touch that sets us apart.
Unmatched commitment to quality
Fluid22 is your go-to web development partner that combines consultation expertise with unwavering reliability. With us by your side, you can trust that every step of your web project will be executed with precision and quality, delivering results that truly matter.
Your web development partner
We're more than just web developers; we're your trusted partners in shaping your digital triumph. Our expertise and unwavering reliability leads you through the web development journey, making sure your vision thrives with power and impact.
Is it time to
redevelop?
At Fluid22, we're more than just a website development company. As a full-service marketing agency, we offer comprehensive web and graphic design solutions for businesses. But we don't stop there! We provide ongoing support in digital marketing, SEO efforts, and reliable hosting to ensure your online presence is continually optimized.
Revitalize Your Online Presence
Is your current website stuck in the past, with overseas coding that's hard to maintain? Embrace the power of a modern, locally crafted site for a digital facelift that redefines your brand.
Boost Your Speed, Boost Your Success
Tired of sluggish, underperforming websites? A new website development can supercharge your online performance, ensuring your visitors stick around for a lightning-fast experience.
Create a Unique Online Identity
Don't settle for generic, cookie-cutter designs. A new website lets you stand out with a customized online identity that captures your essence and sets you apart from the competition.
Mobile Dominance, SEO Excellence
With mobile dominance and SEO ranking being the keys to online success, a new website ensures you're ahead of the curve, optimizing for all devices and search engines. Stay relevant with your customer base!
Don't just take our word for it, take theirs
"Our
sales have gone up year-over-year

since we let you guys take over everything. We couldn't be happier!"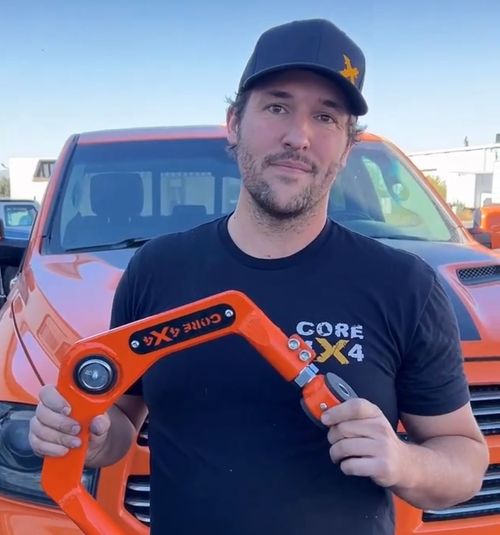 Spence Schramm
Owner, Core 4X4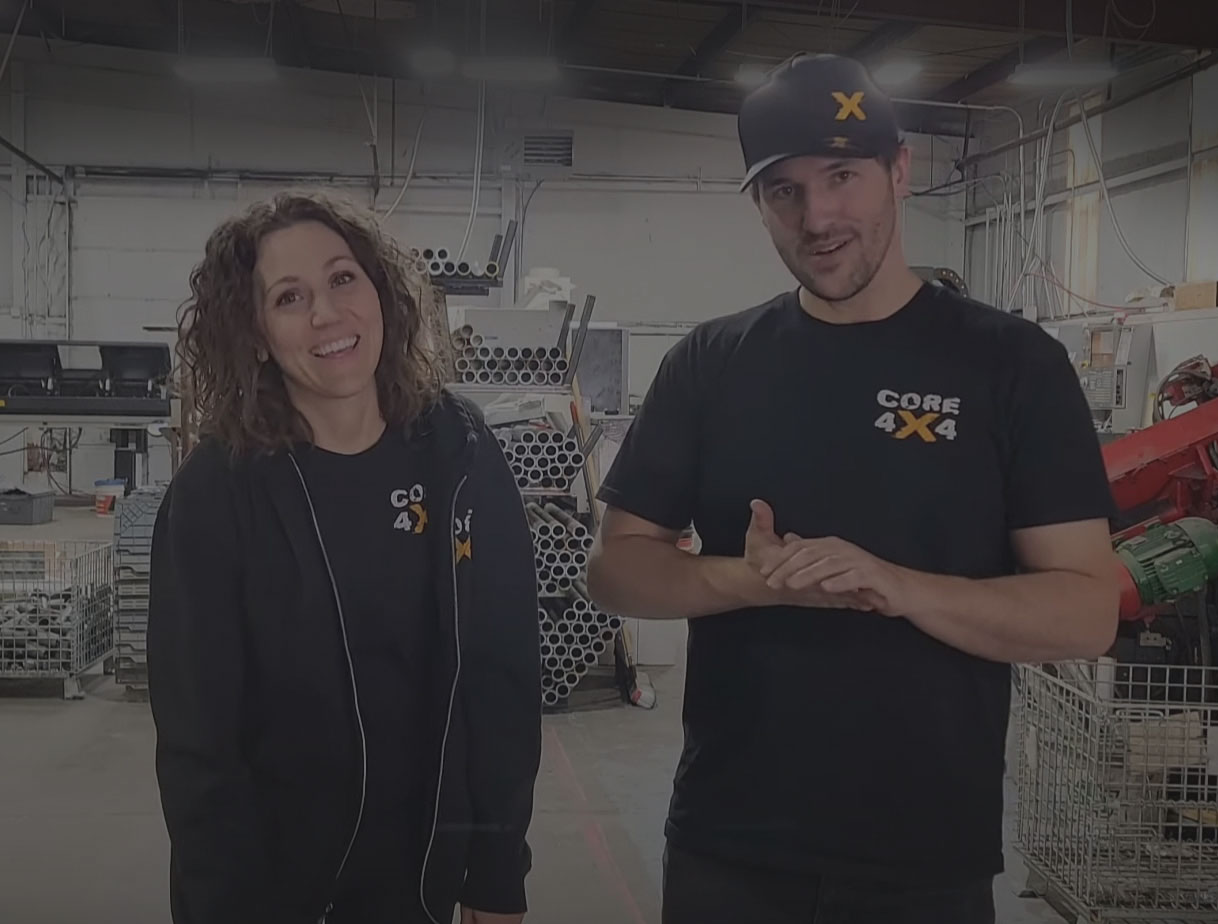 Website Development FAQ's
Hey there! So, you're looking to create or revamp your website, and you're wondering whether hiring a professional development team is worth it, right? You're in the right place! Let's dive into the most frequently asked questions on this subject.
Why Is a Good Website Development Team Important?

Why Is a Good Website Development Team Important?
A top-notch website development team is key to making any online business thrive. These experts offer a wealth of knowledge, from years of experience to a deep understanding of the latest industry trends. They're not just coders; they're your guides to navigating the complex landscape of SEO, site speed, and mobile responsiveness. Imagine having a game-changing business concept but a subpar website. It's like having a Ferrari engine in a go-kart; you won't get far. With professionals at the helm, your website becomes more than just a digital storefront—it becomes a powerful tool for attracting and retaining customers. So, if you're serious about your online venture, investing in a skilled development team is a no-brainer.
Can't I Just Use a Website Builder?

Can't I Just Use a Website Builder?
Website builders offer a convenient entry point for basic online platforms but fall short when it comes to customization and advanced features. In essence, it's like choosing between a pre-fabricated home and a custom-built mansion. The former gives you a quick, cookie-cutter solution, but it won't have the intricate details, expansions, and functionalities that the latter can offer. Professional developers provide a tailored experience, building a site that not only fits your current needs but can also scale and adapt as your business grows. So, while website builders may seem appealing for their simplicity and low cost, if you're looking for a robust, personalized website that can evolve with your business, hiring professional developers is the way to go.
How Do Professional Teams Keep Up with Trends?

How Do Professional Teams Keep Up with Trends?
In the fast-paced world of web development, staying ahead of the curve is essential. A professional development team is committed to continuous learning, keeping abreast of emerging technologies, trends, and tools in the field. This expertise ensures that your website doesn't just meet today's standards but is also prepared for tomorrow's innovations. By choosing professionals, you're investing in a website that remains not only up-to-date but also competitive in an ever-changing digital landscape.
Will a Professional Team Help with SEO?

Will a Professional Team Help with SEO?
Absolutely, SEO is a critical factor for the success of any online platform. When you opt for a professional development team, you're getting experts who integrate SEO best practices into your website from the ground up. This means using the right tags, optimizing loading speeds, and ensuring that the site is mobile-friendly. All these elements are crucial for improving your site's rankings on search engines, thereby enhancing visibility and driving more organic traffic. So, if you're looking to build a strong online presence, hiring professional developers with SEO expertise is a must.
Can Professional Developers Improve User Experience?

Can Professional Developers Improve User Experience?
In today's digital age, user experience (UX) is paramount. Professional web developers understand this and excel at crafting sites that are not only visually appealing but also user-friendly. They focus on intuitive navigation so your visitors can easily find what they're looking for, optimize loading speeds to keep people engaged, and implement design elements that are both aesthetically pleasing and functional. The result? A website that not only attracts visitors but also keeps them coming back. If you're looking to make a lasting impression online, investing in a team that prioritizes UX is essential.
How Can a Professional Team Benefit E-commerce?

How Can a Professional Team Benefit E-commerce?
For those in the e-commerce sector, a reliable, secure, and speedy website is non-negotiable. Professional developers bring the expertise needed to seamlessly integrate essential features such as shopping carts, secure payment options, and real-time inventory tracking. They ensure that your platform isn't just a digital storefront but a comprehensive, user-friendly system that encourages sales and repeat business. In a market where consumers have endless options, a professionally developed e-commerce site can be the difference between a shopper clicking 'buy now' or navigating away. Therefore, investing in a skilled development team is vital for e-commerce success.
How Do I Choose the Right Team?

How Do I Choose the Right Team?
When choosing a web development team, diversity in skills, a strong track record, and positive client testimonials are key indicators of quality. Don't shy away from requesting case studies or references to evaluate their compatibility with your business objectives. This due diligence will help you find a team that not only meets your immediate needs but also contributes to long-term goals.
In summary, a professional web development team is not just a cost but an invaluable investment for your business. Making the right choice in this area can pay off in numerous ways, from improved user experience to increased revenue. It's an investment you're unlikely to regret.