We're as straightforward as it gets
Unleash Your Brands Potential
We don't pretend to be something we're not. No illusions, no tricks – just a genuine, down to earth partner for your business. We're all about delivering real results without the fluff.
Friends we have made along the way
We build strong client relationships based on trust and honesty. You can always count on us to have your back.
We elevate
your expectations.
Experience the power of a partner who's more than a web design agency. We are your ticket to a captivating online presence that sets you apart from the competition. Get ready to shine in the digital arena.
Customized Solutions, Not Cookie-Cutter
Say goodbye to one-size-fits-all solutions. We craft bespoke strategies tailored to your unique needs. Expect personalized attention, creative brilliance, and results that speak for themselves.
Trusted Partnerships, Not Transactions
We're not just service providers; we're your partners in success. We strive to build strong, lasting relationships with each of our our clients, ensuring your digital journey is a seamless, powerful, and enjoyable one.
Powerful Results, Not Empty Promises
When you choose Fluid22, you're choosing a proven track record of digital success. Our portfolio speaks volumes, showcasing the impact we've made for businesses like yours. Get ready to join the ranks of satisfied clients who've achieved their digital goals with us.
Don't just take our word for it, take theirs
"Our
sales have gone up year-over-year

since we let you guys take over everything. We couldn't be happier!"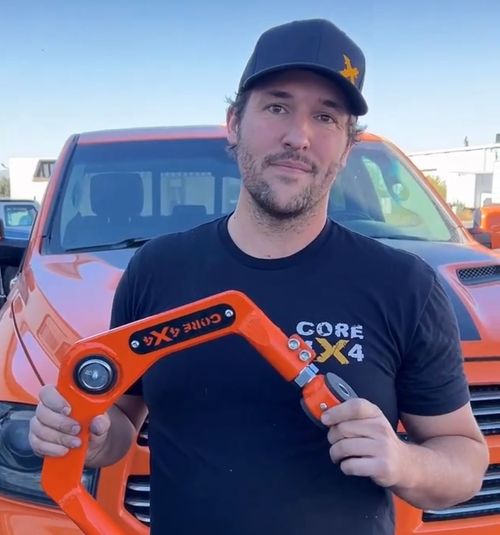 Spence Schramm
Owner, Core 4X4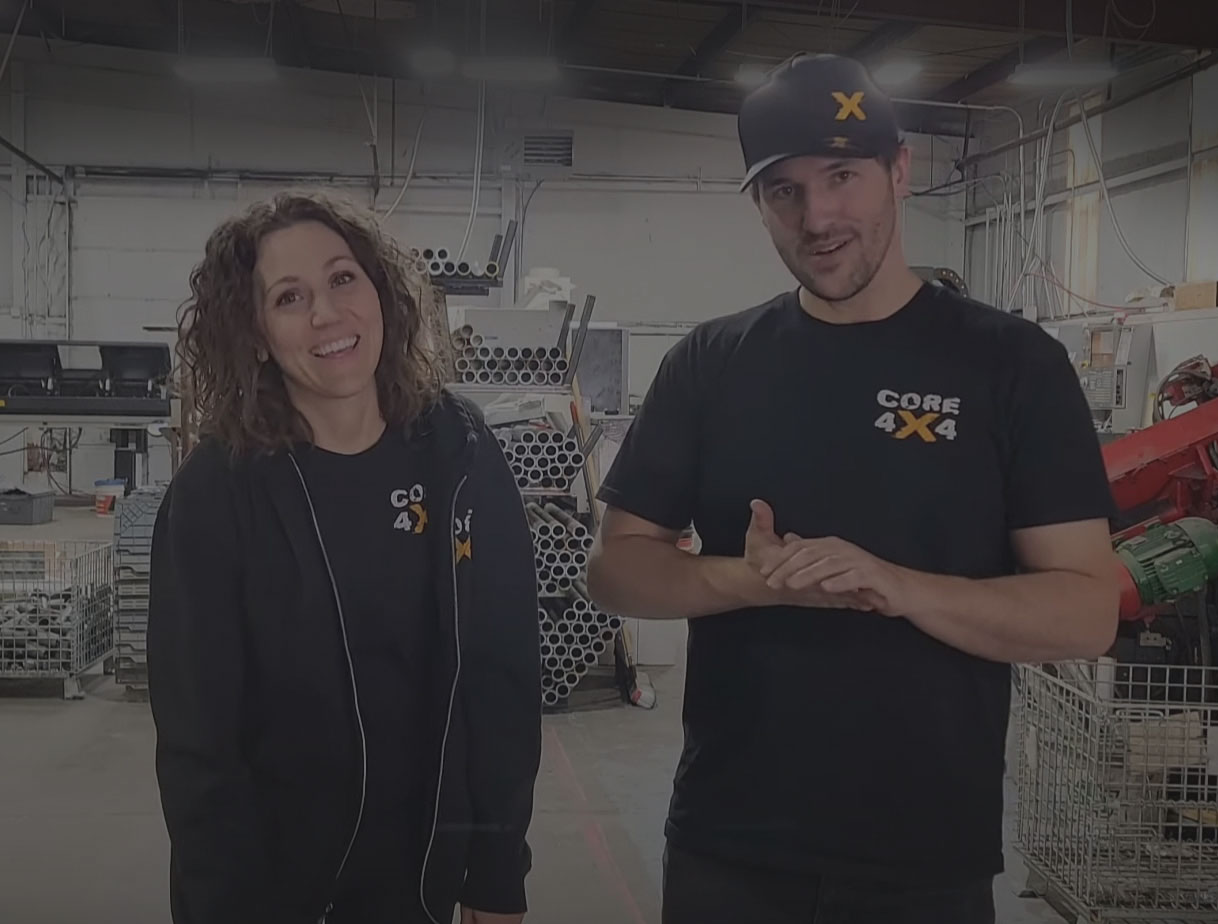 We don't just think outside the box
we redefine it.
You're at the Center of It All
Our clients drive us. Your unique needs shape our solutions, and your satisfaction is our top priority. Let's make your goals our goals and watch your success soar.
Transparent & Trustworthy
Transparency is the foundation of our partnerships. We believe in open, honest communication, fostering trust, and ensuring that you're always in the loop, every step of the way.
Relentless Pursuit of Excellence
Excellence isn't an option; it's our standard. We're committed to delivering top-notch quality in everything we do, from web design to branding, ensuring your success is our success.
Tired of juggling

your business's digital needs?

It's time to stop the struggle and partner with us. We'll shoulder the burden, handling everything in the digital space so you can focus on what you do best – running your business.
Simplify Your Digital World
Say goodbye to digital overwhelm. We're here to simplify your journey. No more navigating multiple agencies or dealing with tech headaches. We offer a one-stop solution that streamlines your online presence, ensuring every aspect is expertly handled, so you can focus on your core business.
Partner with Digital Experts
In today's digital age, having experts by your side is a game-changer. We are a team of seasoned digital professionals who have spent years honing our craft. When you partner with us, you're tapping into a wealth of knowledge and experience. We understand the intricacies of the digital realm and are equipped to provide you with tailored solutions that work. Don't struggle when you can have the experts on your team.
Focus on Your Core Business
Your business is your baby, and it deserves your full attention. We get it! That's why we're here to take the digital load off your shoulders. Let us handle the nitty-gritty of the online world while you concentrate on growing your passion.
Your Success is Our Commitment
When you join the Fluid22 family, you're not just a client; you're a friend. Your success is our success, and we're all in. Our dedicated team is committed to helping your business flourish online. We don't just provide services; we provide a partnership designed to supercharge your online presence. Your success story is our mission, and we're here to make it happen – together.
FAQs
You've got questions. We've got answers.
How often should a website be updated or redesigned?

How often should a website be updated or redesigned?
The frequency of website updates or redesigns can vary depending on several factors. A good rule of thumb is to consider your website's goals, industry standards, and user feedback. For routine updates, like refreshing content or adding new blog posts, a monthly or quarterly schedule can work well to keep your site current and engaging. This also aligns with search engine optimization (SEO) practices, as fresh content can boost your rankings. However, when it comes to a full redesign, it's not about a fixed schedule but rather a need-based decision. Consider a redesign when your website's performance is declining, it looks outdated, or it no longer meets your business goals. Technology evolves, design trends change, and user expectations shift, so staying attentive to these shifts is crucial.
Also, listen to user feedback. If visitors complain about navigation issues, slow load times, or a clunky user experience, it might be time for a revamp. Ultimately, it's about keeping your website in sync with your business objectives and the ever-changing digital landscape. So, while there's no one-size-fits-all answer, a mix of regular updates and periodic redesigns can help ensure your website stays fresh, relevant, and effective.
How much should a website cost?

How much should a website cost?
The cost of a website can vary widely, like the price of a car or a house, and it depends on several factors. Think of it as a continuum from a simple sedan to a luxury sports car. Your website's complexity and features determine the price tag. For a basic website with a few pages and minimal functionality, you might spend a few thousand to a tens of thousand dollars. These are like your reliable economy cars – they get the job done without all the bells and whistles. If you need more features, like e-commerce capabilities or a content management system, you're entering the mid-range territory. Expect costs in the thousands to low tens of thousands. These websites are like the family SUVs – versatile and capable. Now, if you want a high-end website with all the custom features, intricate design, and top-notch performance, it's comparable to a luxury sports car. You could be looking at tens of thousands to even hundreds of thousands of dollars.
Remember, it's not just the initial cost; ongoing expenses for hosting, maintenance, and updates are part of the package. So, the right price for your website depends on your specific needs and goals. It's essential to discuss your project with web professionals who can provide a tailored quote based on your requirements.
How long does it take to create a website with Fluid22?

How long does it take to create a website with Fluid22?
The timeline for website completion can be a bit like predicting the time it takes to build a house—it depends on various factors. Think of it as preparing a meal; cooking a quick pasta dish is different from slow-cooking a hearty stew. Similarly, websites come in different flavors, from simple to complex. For a basic website with a few pages and minimal features, it can be ready in a matter of weeks. It's like whipping up a quick dinner. However, if you're cooking up something more complex, like an e-commerce site with intricate functionalities, it's akin to preparing a feast—it could take several months to be just right. Collaboration and communication also play a role. The more efficiently you work with your web development team, the faster the process. Delays can happen if there are design revisions, content gathering delays, or unforeseen technical challenges.
In the end, it's about balance—getting the website done at a pace that ensures quality while meeting your business needs. So, while there's no one-size-fits-all answer, discussing timelines with Fluid22 and setting realistic expectations can help ensure a smooth and timely delivery.
Does Fluid22 provide website maintenance and hosting?

Does Fluid22 provide website maintenance and hosting?
Absolutely, at Fluid22, we understand the importance of hassle-free website maintenance and reliable hosting, and we offer both at a reasonable cost. Think of it as getting top-notch car maintenance and a secure parking spot for your digital vehicle. Our website maintenance services are designed to keep your website running smoothly. We handle routine updates, security checks, and content management, ensuring your site remains secure, up-to-date, and performing optimally. It's like having a dedicated mechanic to ensure your car is always in tip-top shape. When it comes to hosting, we provide various options tailored to your website's needs, from shared hosting for smaller sites to robust dedicated hosting for more resource-intensive ones. We understand that the right hosting is like finding the perfect parking spot – it needs to be secure, easily accessible, and fit your specific requirements.
And yes, we keep our pricing reasonable because we believe that every business, big or small, should have access to top-quality website services without breaking the bank. So, whether you're looking for website maintenance, hosting, or both, you can trust Fluid22 to deliver reliability and affordability in equal measure. Your digital journey is in good hands with us.