Google's Search Generative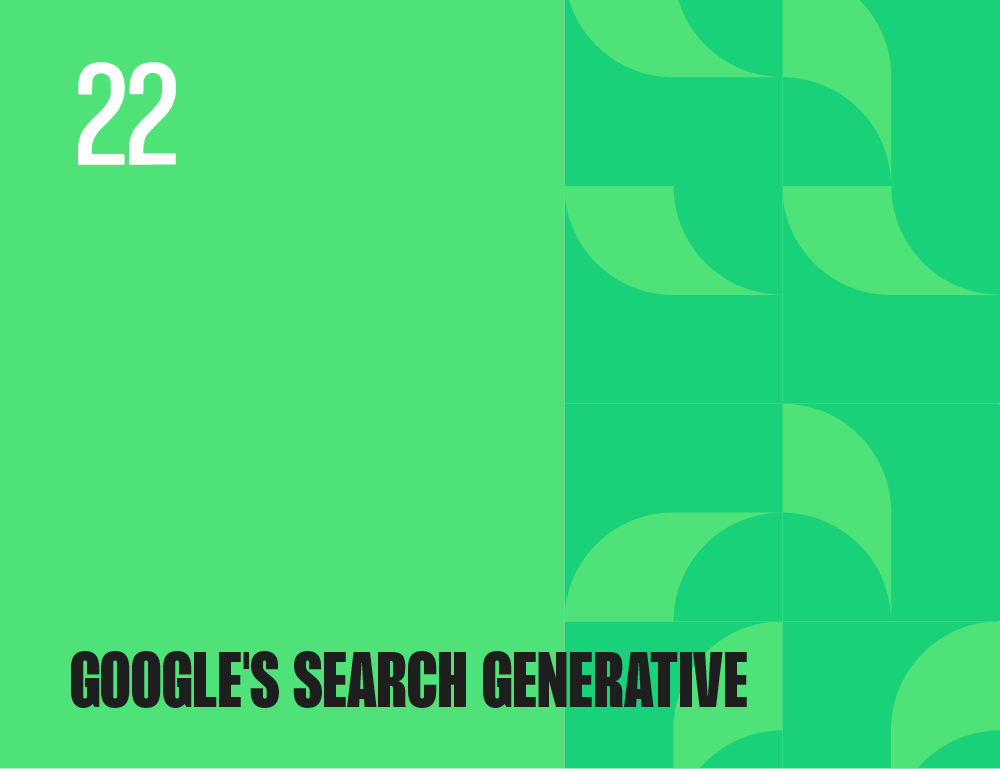 A Revolution in Online Marketing
Hello amazing business owners! This is Fluid22 here. Today, I'm diving deep into the world of Google's search generative and its implications for your online strategy. Buckle up because this will be a thrilling ride, especially for those of you focusing on website design, paid search, and SEO.
The digital age has shifted the gears of how businesses operate, especially regarding their marketing strategies. If you own a business, you probably understand the immense importance of ranking high on search engine results, ensuring that your website design is appealing, and capitalizing on paid search opportunities.
Google, as the leading search engine, constantly evolves. The latest buzz? Google's search generative – a tech evolution that leverages Artificial Intelligence (AI) in ways we've never imagined.
So, what does Google's search generative mean for your business? And more importantly, how can you prepare for it?
Stay with me as I guide you through the wonders of this new tech, sprinkle in some jaw-dropping statistics, and offer a step-by-step guide to future-proofing your online marketing strategy.
AI is not just the future; it's the now. Google's search generative is turning heads and could dramatically shift how consumers find your business online.
Ready for some surprising statistics?
93% of online experiences begin with a search engine, making SEO a crucial part of your marketing strategy. (Source: HubSpot)
Businesses that use AI for SEO have witnessed a 47% increase in organic traffic. (Source: Forbes)
With AI-driven insights, companies can now predict the click-through rates of their paid search campaigns with an astonishing 85% accuracy. (Source: Search Engine Journal)
Imagine a world where your website design automatically adjusts based on user preferences and search history. Picture a scenario where your paid search campaigns are so well-optimized, they deliver unprecedented ROI. That's the promise Google's search generative holds. And guess what? You don't have to be a tech whiz to harness its potential.Let's explore how you can prepare for this futuristic tech.
How to Get Ready for Google's Search Generative
1. Embrace Data-Driven Decisions
Understanding and analyzing user data can provide invaluable insights. Ensure your website design is equipped to gather and interpret this data.
2. Stay Updated on SEO Changes
The landscape of SEO is constantly shifting. Regularly review and update your SEO strategies to keep up with the latest trends.
3. Allocate Budget for Paid Search Testing
Experiment with different paid search campaigns. The data you gather can inform your strategy when AI becomes an integral part of the process.
4. Invest in Continuous Learning
Whether it's attending workshops, online courses, or webinars, keep yourself and your team educated on the latest in AI and search technologies.
Conclusion
The realm of Google's search generative offers immense potential for businesses willing to adapt and evolve. With a focus on data, a finger on the pulse of SEO, and a willingness to embrace new technologies, your business can survive and thrive in this brave new world.
So, dear readers, I leave you with a compelling question: Are you ready to be a trailblazer in the age of Google's search generative? Let's discuss below!